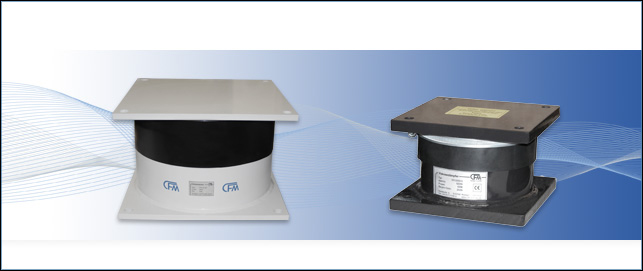 In Physics, dampers are defined as mechanical systems which transform energies resulting from vibration into other forms of energy, such as thermal energy. The aim is to reduce amplitudes and to reduce the decay time of the vibrations.

When analyzing your vibrating application, our engineers use calculation programs to decide on the need for a damping system.

In such cases, it is possible to use ¡°stand alone¡± dampers, which are mounted in addition to the spring elements in your plant or machine. Combinations of air springs and viscous dampers or steel springs and viscous dampers are possible for all our spring sizes.

In vibration isolation applications, we use dampers with highly viscous and temperature-stable mediums that have a multi-axial effect. We use our in-house measurement and testing technology to design and test special dampers to suit your application.